Salmon Hero Double Hand Fly Rod
Regular price
Sale price
€439,90
Unit price
per
The world famous and most sold rod range from Vision since 2021. The story of Hero rods started with an idea to come out with an affordable yet great performing rod series where all the rods were developed and fine-tuned for the specific type of fishing they are most likely used at. These rods are designed to serve all Heroes from beginners to serious competition anglers with different tastes.
Hero DH consist of two Heroes: Salmon and Switch Hero. Both are designed to work true all-rounders from bigger trout rivers all the way to wider salmon rivers where you need that heavier version of Salmon HERO. Salmon Hero range includes two options, a lighter and true all-rounder 13'7'' #8 and a heavier Salmon Hero 14'7'' #9.
These Hero DH rods works very well with Hybrid lines and are super easy to cast. They are excellent choices for the first DH rod but serves well in the hands of more experienced angler as well.
Length

11'2"

Class

#7

Action

Medium Fast

Pieces

4

Weight (g)

161 g

Recommended Head Weight

23-30g / Skagit 460gr

Handle

Double hand

Handle Material

Cork

Reel Seat

Double Nut Downlocking

Guides

Single Leg

Color

Black

Tube Length (cm)

95 cm

Item #

VHE4117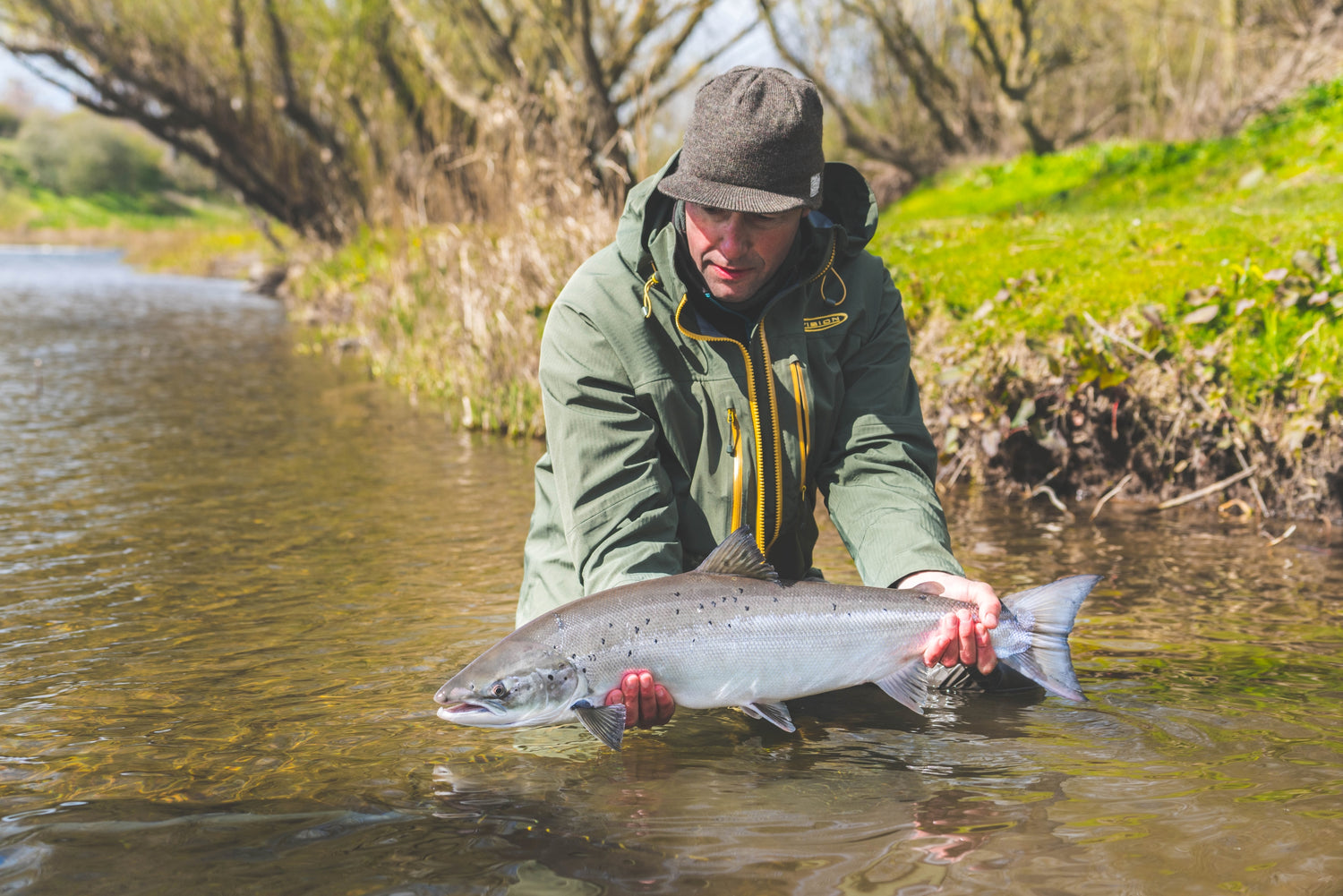 Salmon Hero Double Hand Fly Rod
| Class | Length | Recommended Head Weight | Weight (g) | Action | Pieces | Item # |
| --- | --- | --- | --- | --- | --- | --- |
| #7 | 11'2" | 23-30g / Skagit 460gr | 161 | Medium Fast | 4 | VHE4117 |
| #8 | 13'7" | 30-38g / Skagit 580gr | 227 | Medium Fast | 4 | VHE4138 |
| #9 | 14'7" | 34-42g / Skagit 650gr | 279 | Medium Fast | 4 | VHE4149 |
| Class | Length | Recommended Head Weight | Weight (g) | Action | Pieces | Item # |