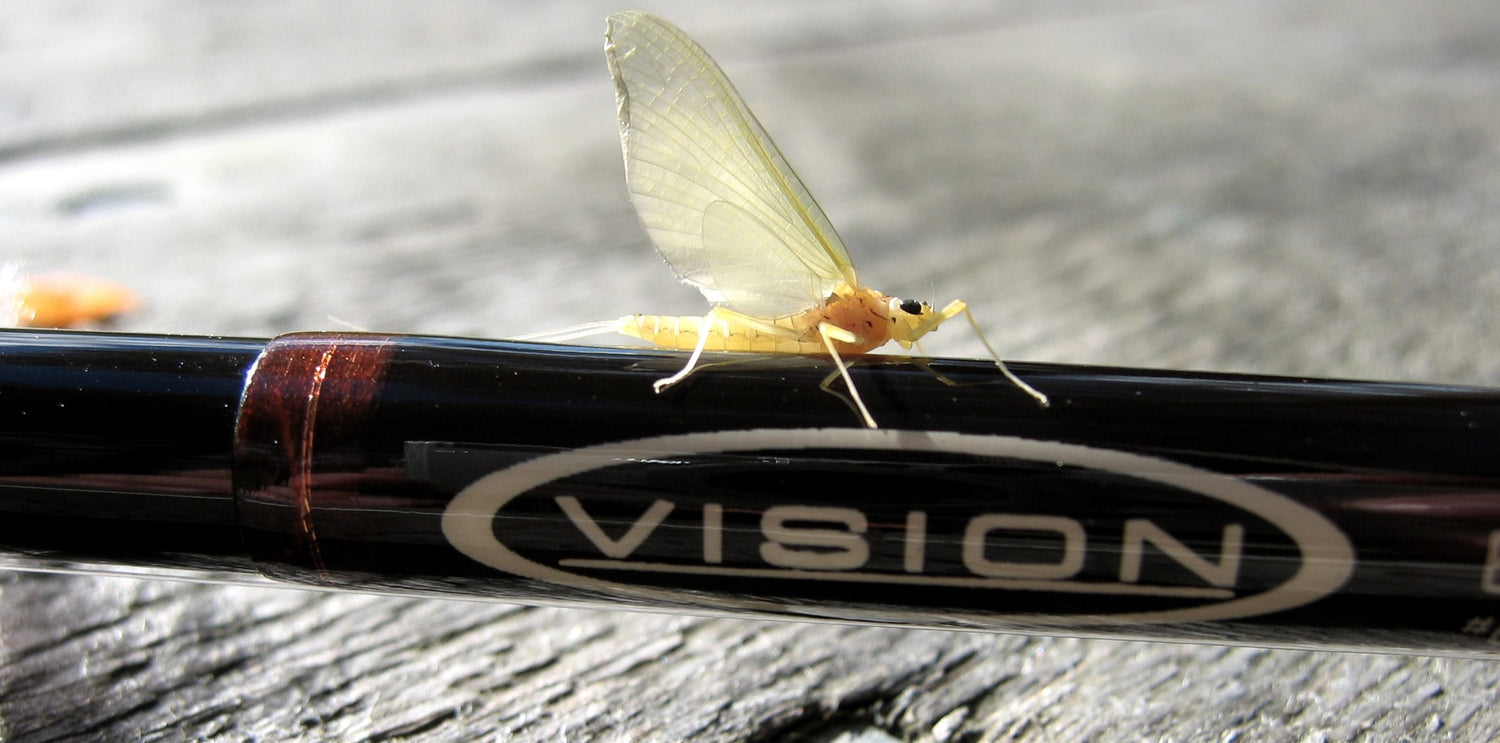 Vision Rod 5-YEAR Unconditional Service
In the event of a breakage or any other reason whatsoever, your Vision rod will be repaired or replaced with the nearest current model at fixed rate for the period of first 5 years from purchase of the rod. After this five year period we will naturally continue to support all Vision customers with our service, but from this point all possible charges will not be fixed and will follow the actual service cost case by case.
Vision Rod Spare Part Prices
Taxies, duties and/or freight may be added to these prices.
| Rod series | Single hand EUR | Double hand EUR |
| --- | --- | --- |
| XO GRAPHENE | 84 | 115 |
| STILLMANIAC | 60 | |
| NYMPHMANIAC | 60 | |
| STIFU | 60 | |
| ONKI | 50 | 80 |
| HERO | 40 | 70 |
| VAPA | 40 | |
| EKA | 40 | |
| GLASS RODS | 50 | 70 |
| MERISUOLA GRAPHENE | 84 | |
| MERISUOLA PREDATOR | 84 | |
| MERI | 70 | |
| GRAND MAMA | 70 | |
| GRAND DADDY | 70 | |
| BIG DADDY Ti | 70 | |
| DADDY | 60 | |
| XO | | 115 |
| SISU SIX | | 94 |
| CUSTOM DH | | 80 |
| XLV100 | 50 | |
| COAST | 40 | |
| SOLINA2 | 40 | |
| FISU2 | 40 | |
| JUNIOR | 40 | |
| SILVER | 50 | |
| PIKE | 50 | |
| ABBORRE | 40 | |
| Rod series | Single hand EUR | Double hand EUR |
| Discontinued Rod series | Single hand EUR | Double hand EUR |
| --- | --- | --- |
| XO | 84 | |
| SISU | 70 | |
| BIG DADDY | 60 | |
| BIG DADDY 2.0 | 60 | |
| BIG MAMA | 70 | |
| MAG | 60 | |
| TANE | 60 | |
| MERISUOLA | 84 | |
| KUST | 70 | |
| VIPU | 40 | |
| ONKI SWITCH | | 70 |
| SWITCH DH | | 70 |
| SIX | | 80 |
| TOOL | | 80 |
| GT100 | 50 | |
| SOLINA | 40 | |
| FISU | 40 | |
| Discontinued Rod series | Single hand EUR | Double hand EUR |