Got Grip?
Rubber soles have been already some time the thing in wading shoes. Everybody who has really used them must know their benefits and of course, disadvantages. Rubber is great if you need to hike. It's nice when you need to change your fishing spot by car as it doesn't absorb water like felt. Traveling fishermen like that too as the shoes generally dry quicker and that's easy to see when you weigh your bag at the airport. It grips great on tracks and rocks when you walk to your favourite pool. And it's the only option in rivers where the felt is banned. But all rubbers are not the same.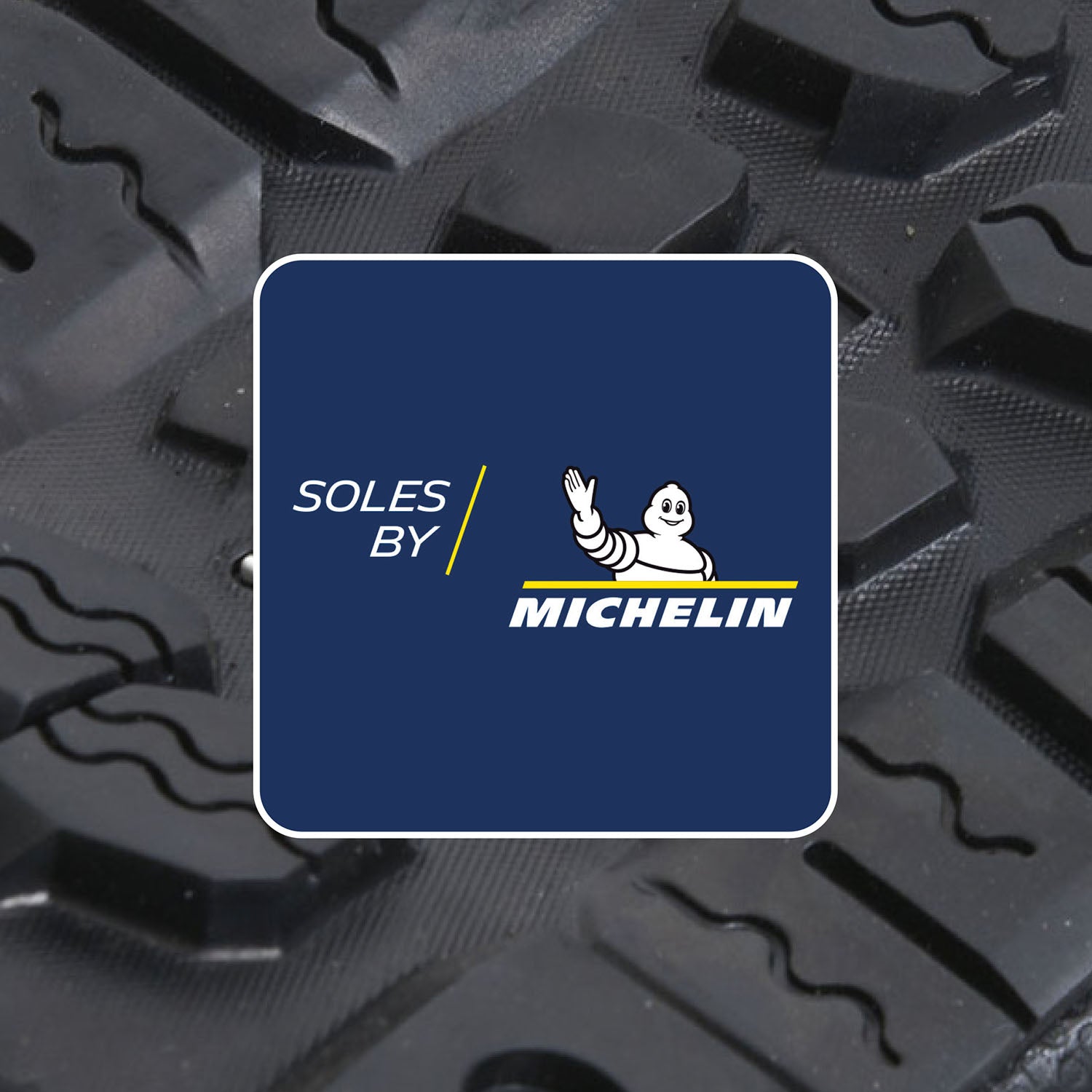 Soles by Michelin
The Michelin sole which we have designed together with the world famous Michelin tire manufacturer offers multiple benefits over many other rubber soles.
The front bumper is built into the outsole so there's no possibility for them to be separated. The pattern of the sole is inspired by Michelin LTX A/S tire with modifications targeted for wading. The lugs on the sides have aggressive sculptures giving you extra grip for slopes and muddy paths. The lugs in the middle have wave sipings for adherence and adaptability over uneven surface of the rocks. The front and heel sculptures are designed to take the wear and tear during longer walks and their pattern adds traction when needed. For extremely slippery & slimy conditions we made recessed positions for our Tungsten Carbide studs which can be added if needed.
The rubber compound itself is a mixture of an off road and Scandinavian winter tire compounds. Just like the studless winter tires on snow these soles give you a very good grip on rocks. The more you put pressure on the sole the harder it grips the rock surface, as the soft compound with sipped lugs adapt over the uneven surface.
In addition to a better grip the shoe has also a better feel while wading. The soft and well adaptive outsole combined with flexible EVA midsole lets you feel what's under your shoe, but same time it gives enough support even in the hardest of conditions. Longer walks in mind it still rolls comfortably and offers good torsional stiffness.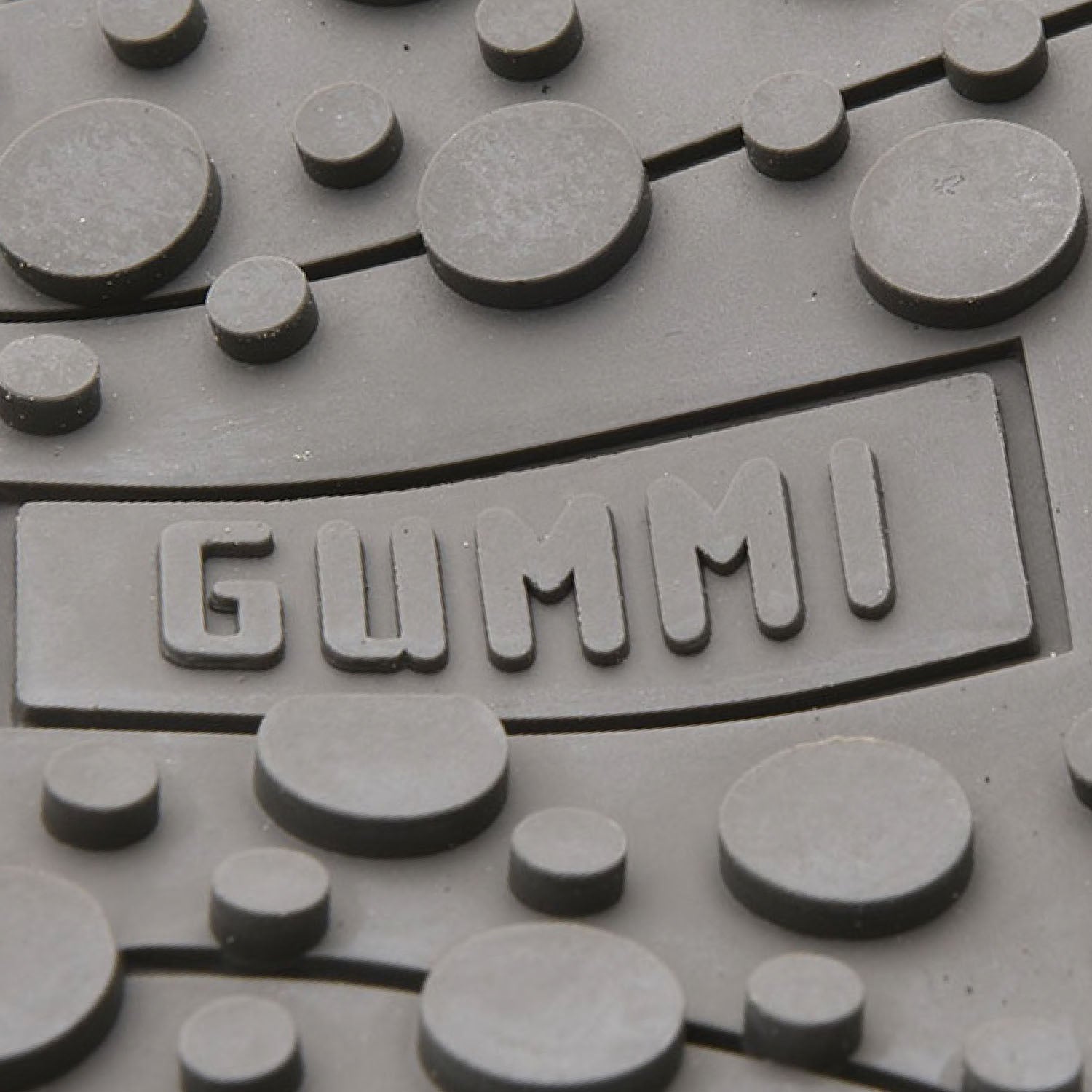 Gummi
The latest Gummi compound is one of the strongest and best gripping options available. The soft Gummi pushes in and around even the smallest dents and bumps on the rock giving it ultimate grip. It might wear out quicker than some other rubbers but there's reason for that. It's called grip.
But we know that even this is not enough for everybody. There are still conditions in algae or clay covered river beds where you need something sharp to give you the final grip. That's why we introduce the Vision tungsten tip studs. They have sharp, four pointed crown type tip which will grip anything. These are easy to mount on your shoes with the included tool and they are removable in case you change your destination for longer.
These studs have general design and they can be used in other shoes too, just make sure the midsole is thick enough.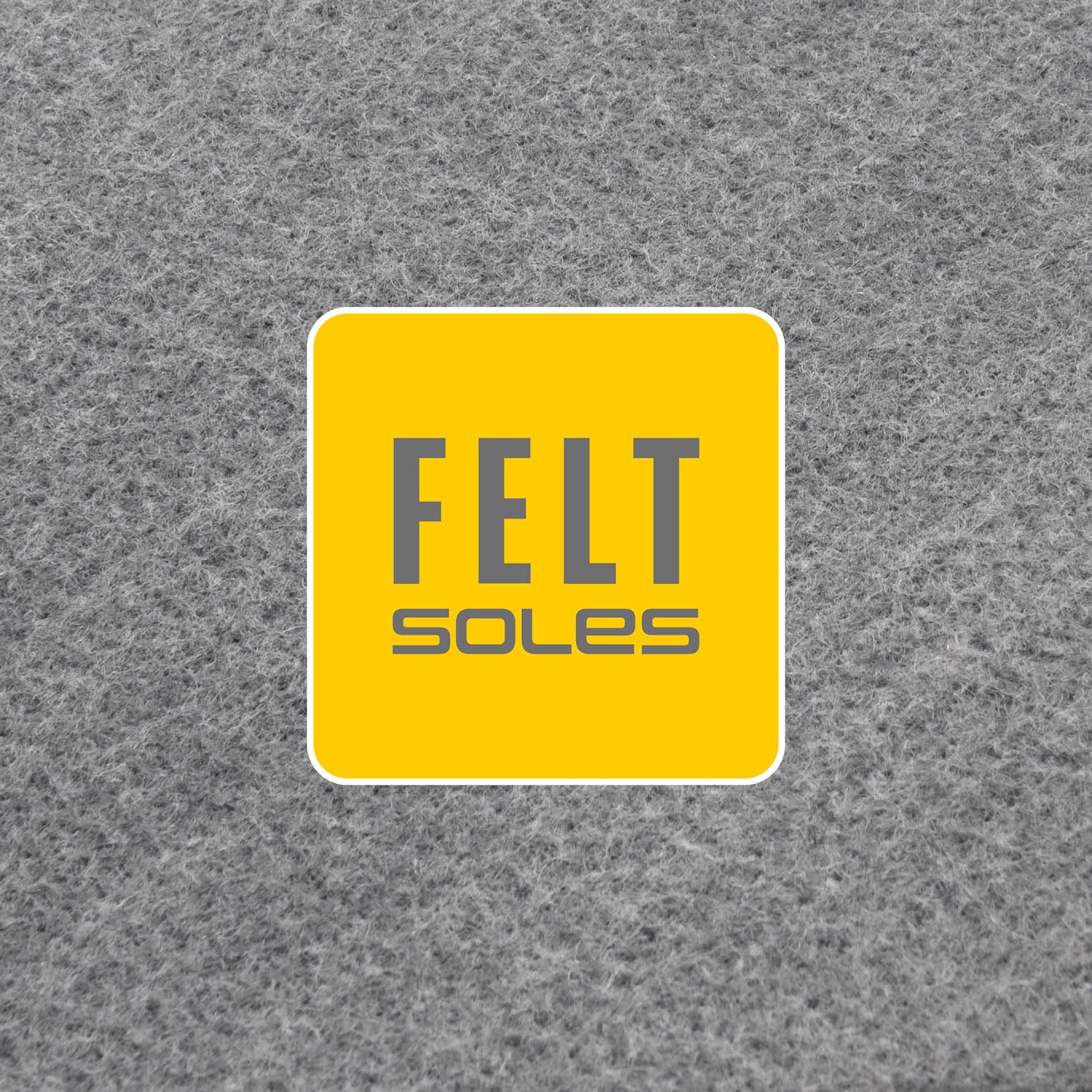 Felt
Felt has traditionally been the outsole material in wading shoes. Even though it looks boringly flat it still gives you, in most wading conditions, the best grip under water due to the high friction it offers. Once in the water, the felt swells up and grips sand and gravel better, providing fantastic traction on incredibly slick surfaces and slippery rocks covered in moss & algae.