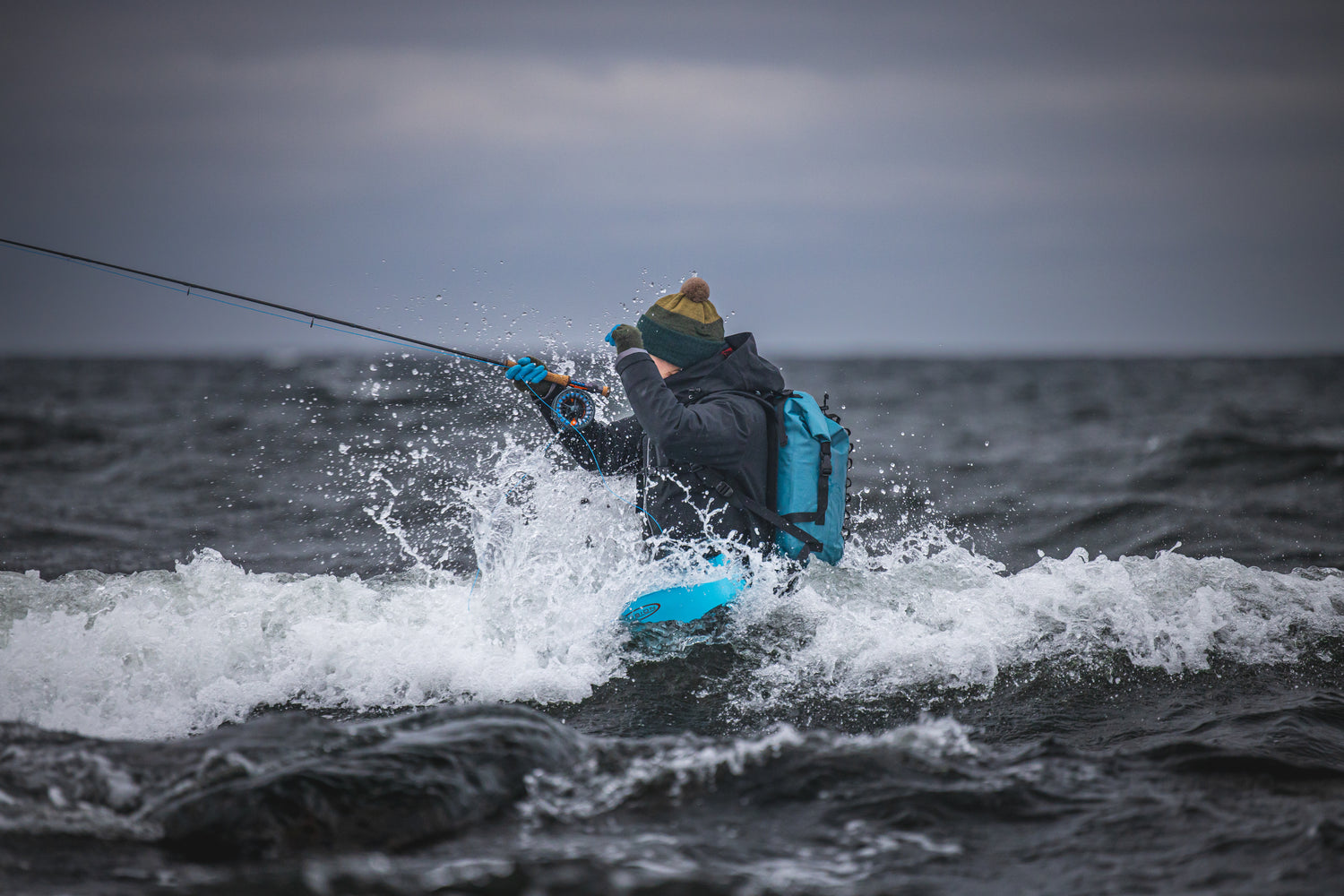 Wader & Clothing Technology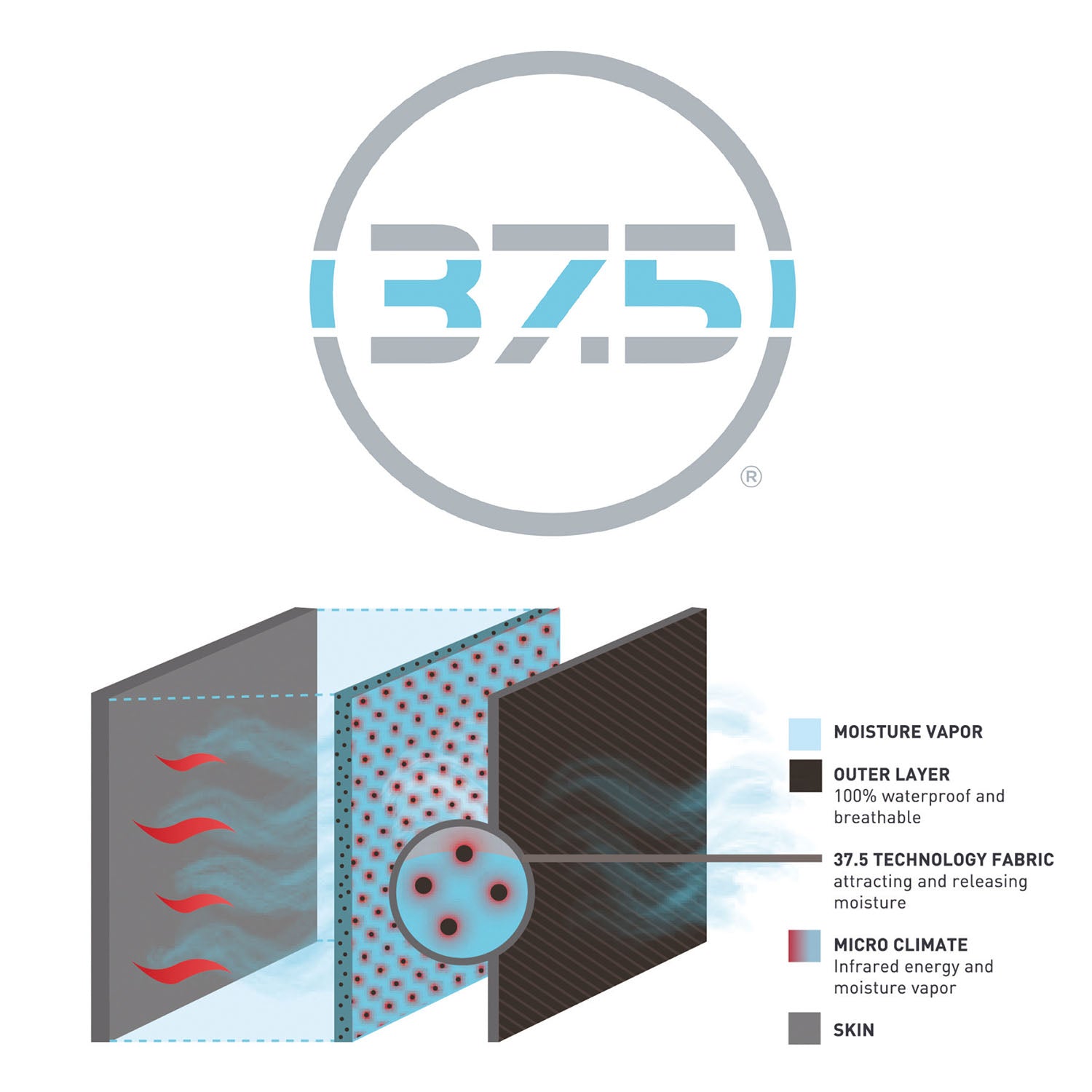 37.5® Technology
37.5® TECHNOLOGY works with your body to balance heat and moisture, creating a personally regulated microclimate of comfort. Hydrophilic active particles attract water molecules even at the vapour stage. They absorb the body's IR energy giving water a reason to leave the particle.
Active particles add an immense amount of surface area to the fabric and this allows fabric to evaporate more water exponentially faster. By actively responding to body temperature, these particles use energy from the body to accelerate drying rates – up to five times faster!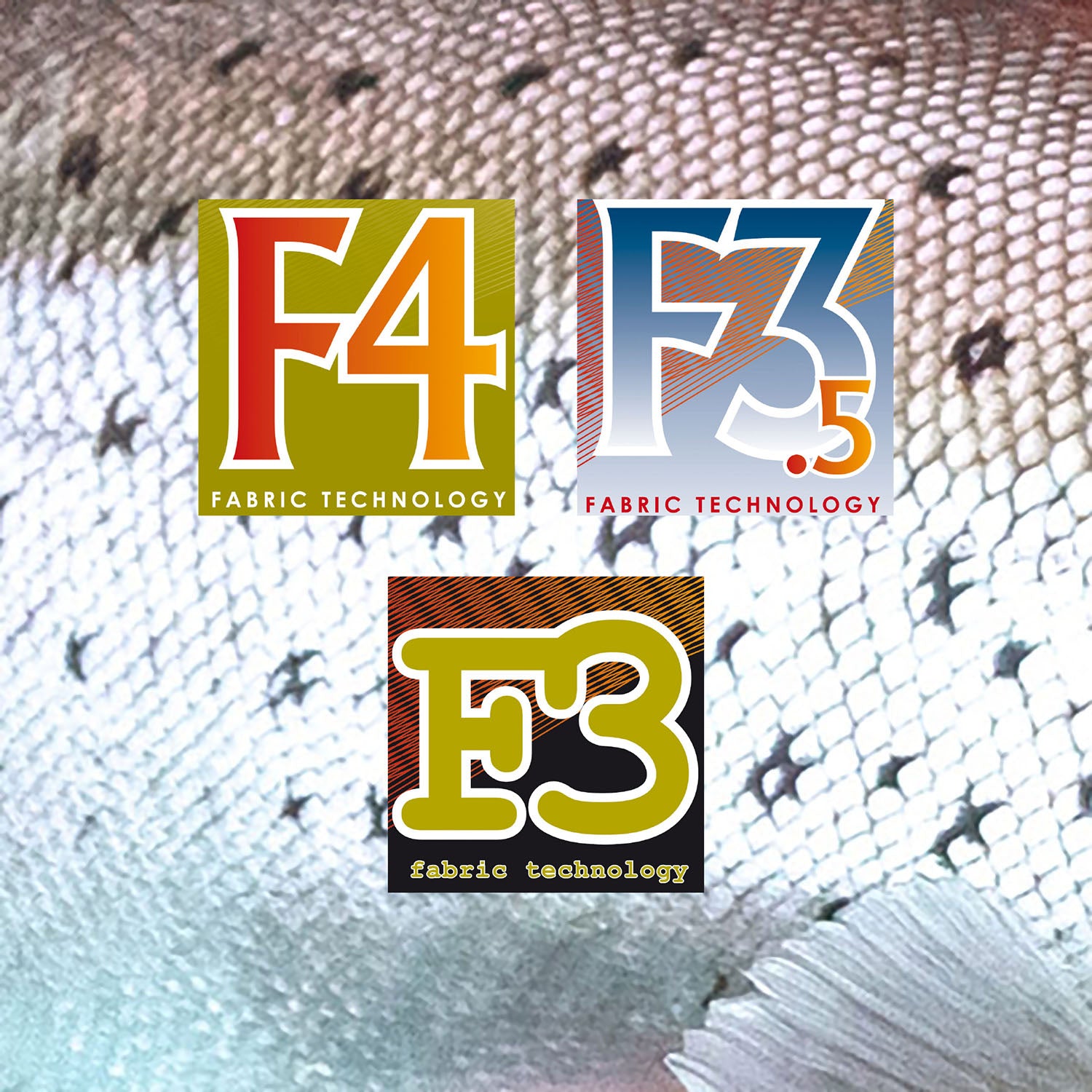 F-Fabrics
F4 The breathability for F4 – fabrics is always better than 10 000 g/m²/24h *
F3.5 The breathability for F3.5 – fabrics is between 5000 – 9999 g/m²/24h *
F3 The breathability for F3 – fabrics is between 0 – 4999 g/m²/24h *
*These values are based on JIS L 1099 B1 – test standard.
Choose the correct size
It is important to have the right size of waders to get their maximum performance. For example, if your waders are too small it will stress the seams too much and create a great risk of leakage. The first step in choosing is to find out your type of waders. We have grouped them for Standard, King, Long and Short sizes. If you are of average build, start with Standard sizes. For slimmer and taller builds try Long and for heavier builds use King sizes.
We Tell You The Truth...
We at Vision know that even the best lab tests provide only the roughest indication of garment field performance. It is important to understand that these tests are performed on small pieces of fabric, in a laboratory, and under a limited set of controlled conditions – an environment that is not exactly scalable to assessing the performance of a garment in the fishing situation. There are lot of changing factors which the laboratory tests don't show but which still have remarkable affect on the garments performance. These includes for example the general cut of the garment, the garment fit, the mid layers that you are wearing, weather conditions, your personal fitness, etc., etc. That is why we spend hundreds of days with different people testing our clothing in real fishing situation before we bring them out.
It's not just the numbers, it's the well thought and tested product that differs us from the rest!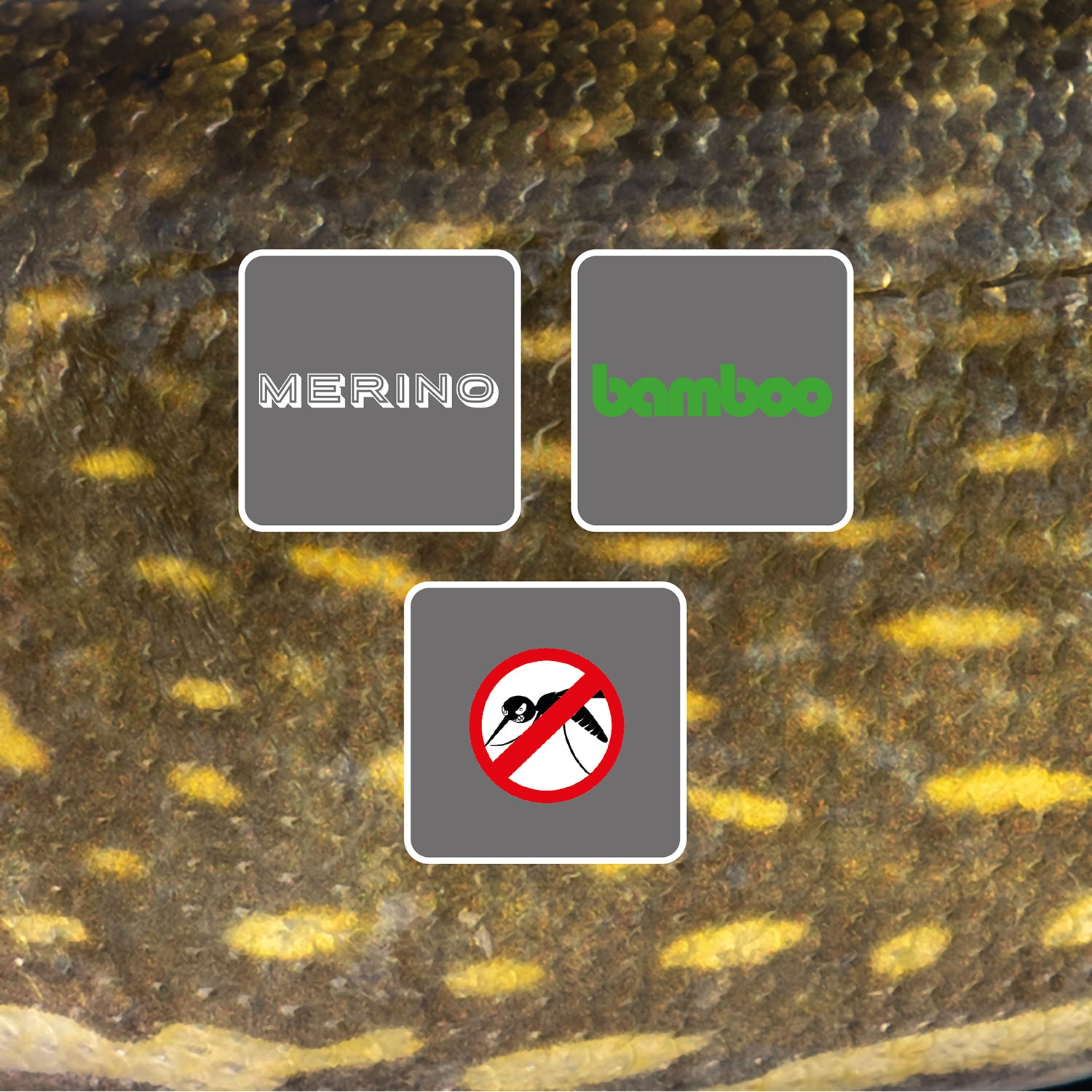 Clothing Technology
Merino Merino wool is a natural fibre grown by Merino sheep. It's thinner and softer than regular wool which make it great choice to wear next to skin. Merino wool helps to regulate body temperature, it transports sweat away as a vapour, and it cancels out odours caused by bacteria.
Bamboo Bamboo is great fabric material because bamboo fibres are like silk for softness. Bamboo has antibacterial features so you will feel fresher and odour free for longer. It is one of the fastest growing plants in the world making it one of the most sustainable sources for textile fibre.
Bugstopper The Bug treatment is based on permethrin, and it lasts on the garment its expected life span. This article is treated with the active substance Permethrin Cas 52645-53-1. This article complies with the EU Biocidal Products Regulation No. 528/2012 and the requirements in Chapter XIII Article 58 regarding "Treated Articles". Permethrin may cause skin sensitization.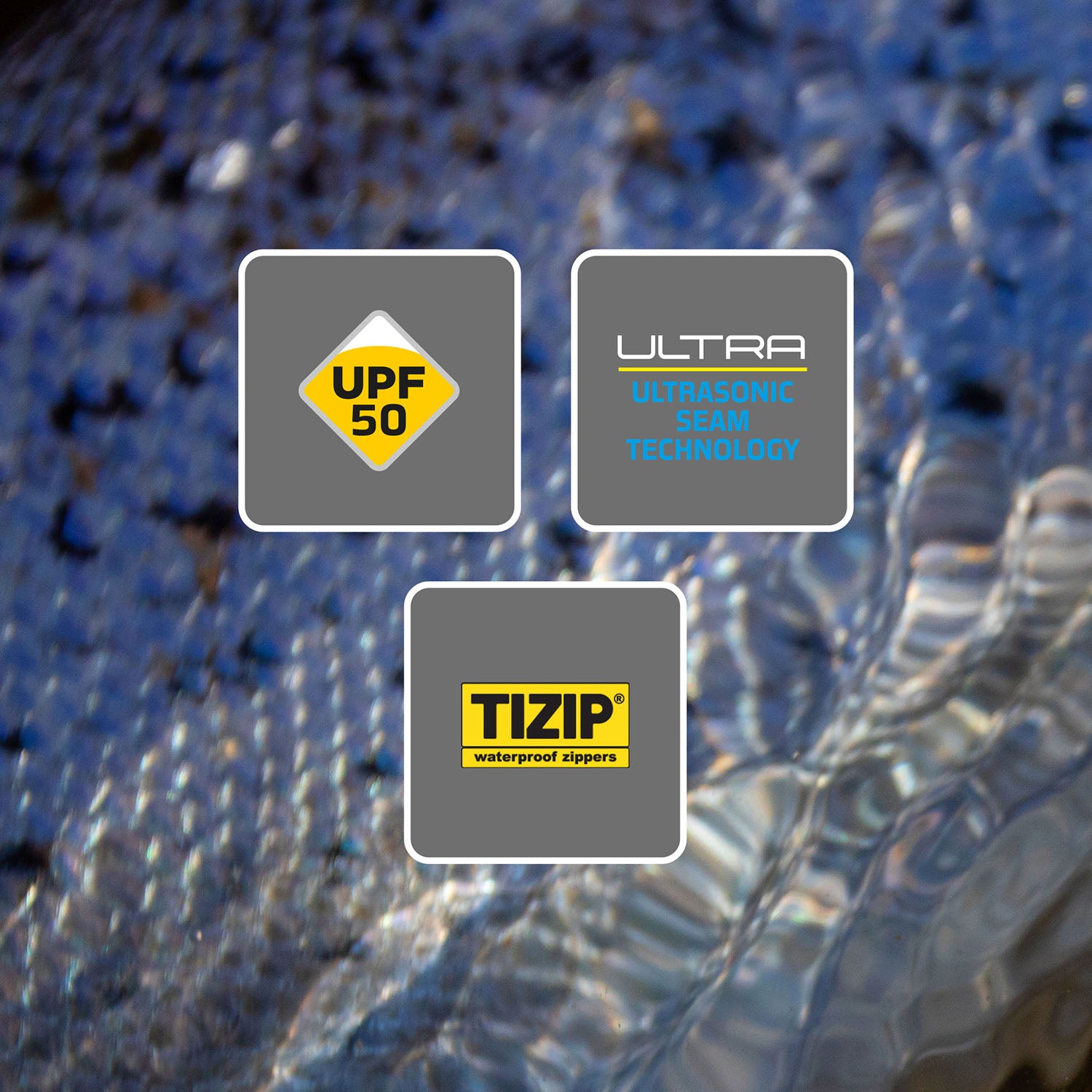 Clothing Technology
UPF50 Ultraviolet Protection Factor (UPF) indicates how much UV radiation (both UVB and UVA) a fabric allows to reach your skin. For example, a UPF 50 fabric blocks 98 percent of the sun's rays and allows two percent (1/50th) to penetrate, thus reducing your exposure risk significantly.
Ultrasonic Seam Technology Our Ultrasonic technology means that there's no stitch hole in the seams. We have welded two fabrics into one, making the seam itself waterproof. This weld is then taped with a seam tape to give it strength in extreme conditions. You know, sometimes you need run and jump after hooking the fish of your lifetime.
TiZip The TIZIP® MasterSeal 6 & 10 offers a high water, air, and pressure resistance. The zipper's plastic teeth are attached to the front and back side of a durable, polyurethane-coated tape. As with the TIZIP® MasterSeal waterproof and pressure-resistant properties are secured by the pressing together of the sealing lip across the interlocking elements. The TIZIP® MasterSeal is opened and closed with a precision polymer metal slider. The zipper's outstanding properties make it uniquely suitable for a full range of demanding applications.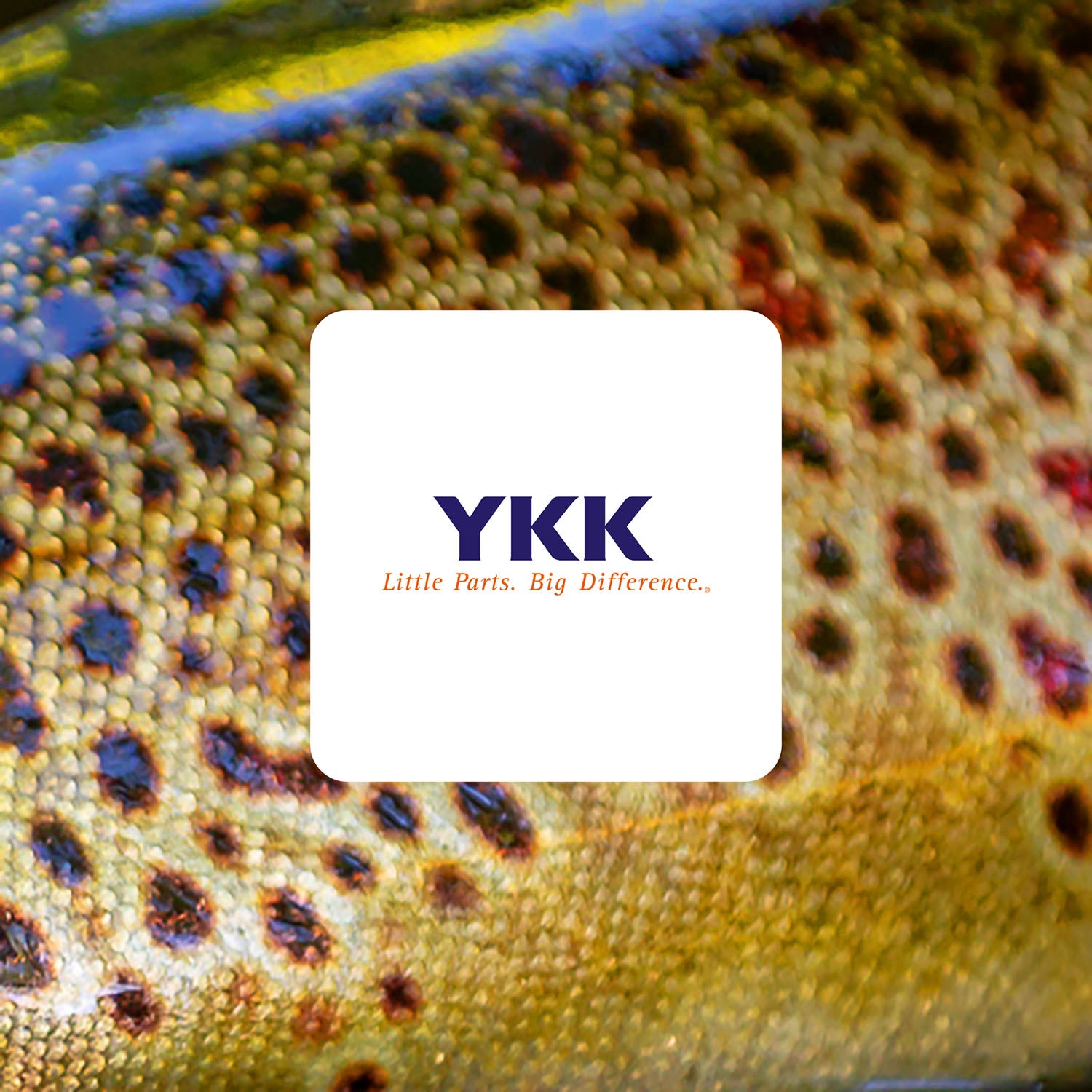 YKK
YKK The YKK Group is a Japanese group of manufacturing companies. They are the world's largest zipper manufacturer, also producing other fastening products, architectural products, plastic hardware and industrial machinery.
Out of YKK's wide zipper range we use:
Standard Coil Zipper A coil zipper is made of spiral plastic elements, such as polyester or nylon. This is the most popular zipper among the three types of zippers. This versatile zipper can be used in anything from apparel garments to luggage or sporting goods to automobiles.
AquaGuard® Coil Zipper AquaGuard®, a water repellent zipper. It is created by laminating PU on the backside of a coil zipper.
VISLON® AquaGuard® Zipper YKK's water repellent zipper type for the AquaGuard® series, is a polyurethane laminated tape on a VISLON® zipper. The new element design provides enhanced water resistance.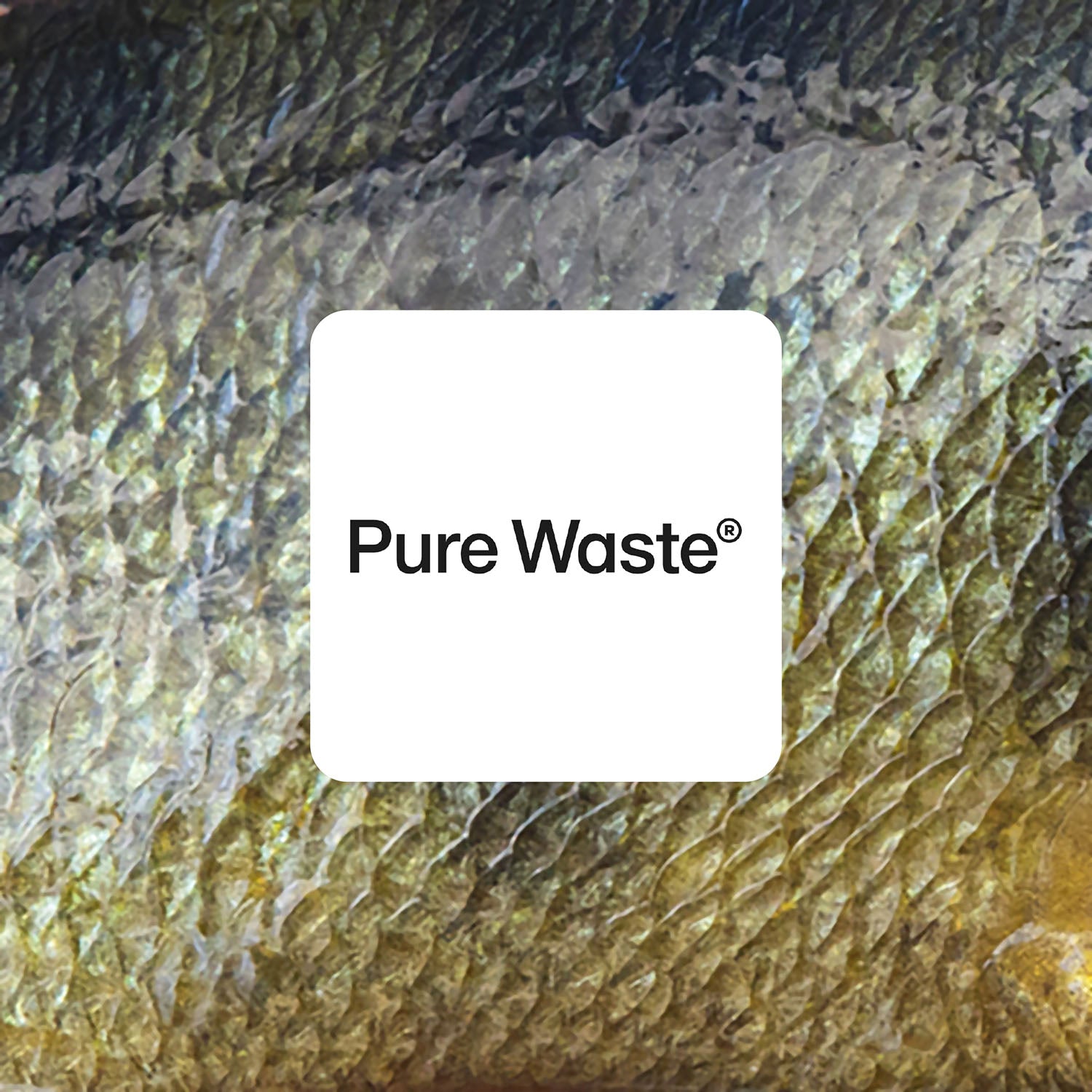 Pure Waste
Pure Waste and Vision, two Finnish companies, are co-operating in the spirit of saving natural resources and especially our endangered wild salmon and trout stocks.
Pure Waste textiles make ecologically sustainable and premium quality 100% recycled yarns, fabrics and ready-made garments. The products are entirely made out of recycled textile waste and offer the consumer the same quality and comfort as those made out of virgin materials. To meet the growing demand for ecological fabric solutions they utilised their long expertise in sustainable design and developed a global textile recycling and manufacturing supply chain.
They source textile waste on a global scale and recycle it into fabrics and yarns. Because their products are made entirely out of discarded waste they can guarantee their ecological sustainability, a value that guides all of their work. For instance, using recycled cotton saves 11,000 litres of water per kilogram, which would otherwise be required to produce the water intensive cotton crops. In addition to the ecological sustainability of their products, their quality is also of crucial importance to the company. By monitoring in detail their source materials and the recycling process they are able to ensure that the quality of their products fulfills all the standards required by their clients and end-customers. www.purewaste.org