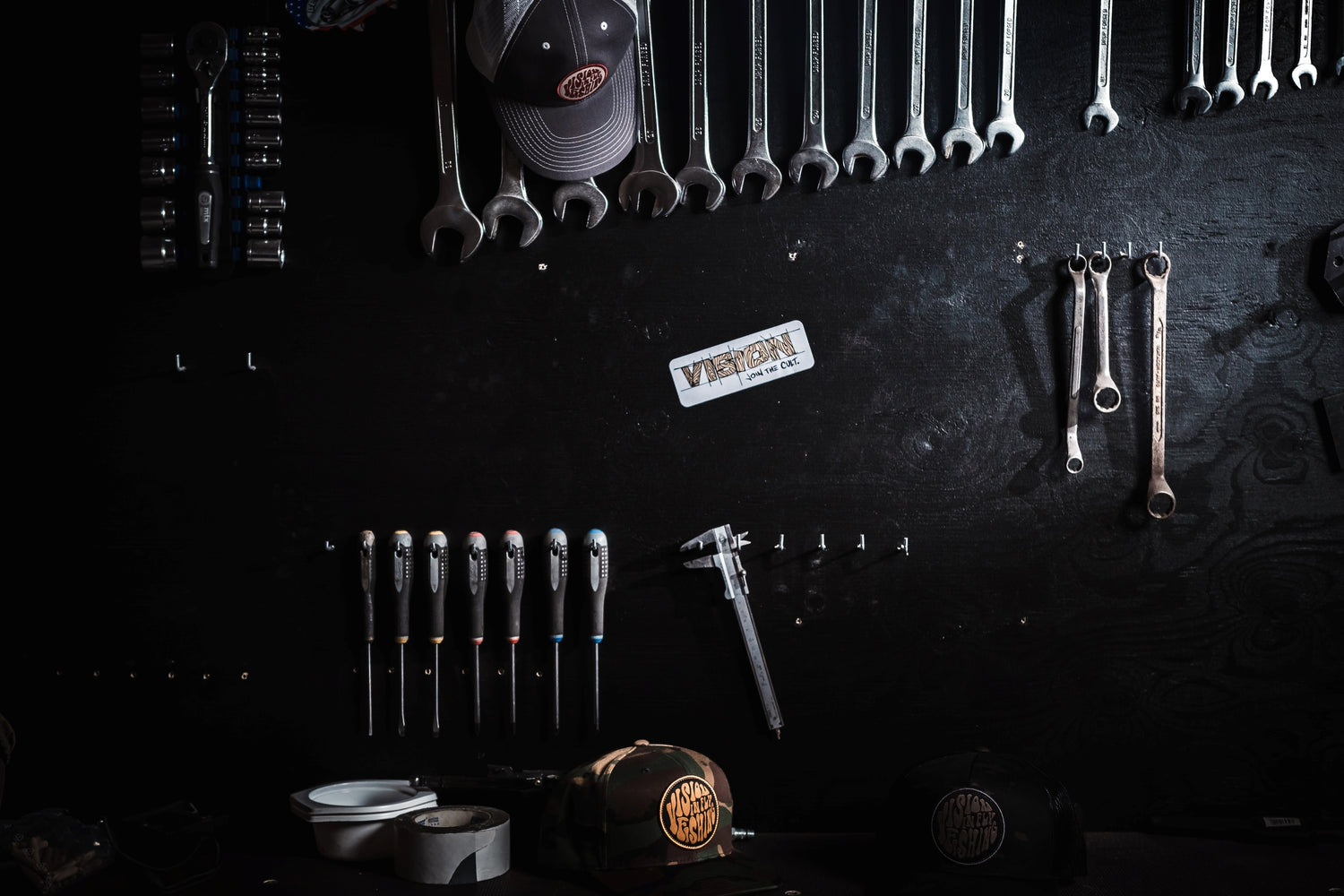 VISION PRODUCTS
Problems with Vision gear? Don't worry. Our worldwide service centre network is there to assist you. Just contact your local Vision service center or dealer in your area who will be happy to help you.
VISION WARRANTY
Vision guarantees that in event of a breakage due to a material or workmanship fault your Vision product will be repaired, or replaced with the nearest current model, during the first two years from the date of purchase at no charge. This warranty does not cover misuse, neglect, normal wear, fire, theft, loss or intentional damage. Any claim against this warranty must include a dated proof of purchase. This warranty is given in addition to your statutory rights.
VISION ROD 5-YEAR UNCONDITIONAL SERVICE
In the event of a breakage or any other reason whatsoever, your Vision rod will be repaired or replaced with the nearest current model at fixed rate for the period of first 5 years from purchase of the rod. After this five year period we will naturally continue to support all Vision customers with our service, but from this point all possible charges will not be fixed and will follow the actual service cost case by case.
Check the spare part prices.
HOW TO CLAIM ON THE VISION GUARANTEE/SERVICE
In the event of a claim, please return the rod to closest service centre with a proof of purchase.
We also keep stock of spare parts for older rod series available for you, so don't hesitate to ask for one from your closest Vision service center or dealer.
WADERS, SHOES AND OTHER PRODUCTS
In the unlikely event that a problem develops with your Vision product, you should first contact your closest Vision Service Center or dealer.
To help service center deal with your enquiry, please have to following information ready:
Model of the product
Date of Purchase *
*We regret that we are unable to deal with any returns under the warranty without a receipt or proof of purchase.
Please ship your Vision product by a secure method (our service centers cannot be held responsible for any returned items lost in transit, therefore please keep your shipping receipt as proof of postage).
Please note that under EU Health and Safety regulations, service center staff are not permitted to handle dirty or wet items of clothing or footwear. To avoid disappointment, delays and additional costs, please ensure that any items returned are in a clean, dry condition.