XO Graphene Double Hand Fly Rod
Regular price
Sale price
€1.249,90
Unit price
per
The Future is Here – Stronger, Lighter, Better. Look no further, the next level of XO Graphene fly rods marks Par Excellence of fly fishing. Every XO Graphene rod is made from graphene – the strongest tested material in the world.
XO Graphene Double Hand series is the successor to the multiple test winner of older XO DH series. Graphene made possible to bring a new generation of XO rods and with several years of prototype testing we were ready to launch of XO Graphene DH rods. It is the most premium DH series that you can buy with your money. It has smooth medium fast action that enables anglers to use a wide variety of techniques and fly lines.
XO DH Graphene collection is hand picked and well thought selection of finest double handers with varying lengths.
These rods incorporate everything we have learned during 25+ years of rod design and manufacturing.
Warning: Once you fish with the XO DH Graphene, you might get seriously hooked.
Length

11'3"

Class

#7

Action

Medium Fast

Pieces

4

Weight (g)

154 g

Recommended Head Weight

23-30g / Skagit 460gr

Handle

Double hand

Handle Material

AAAA Portugese Cork

Reel Seat

Novel Double Nut Downlocking

Guides

REC Cerecoil Nickel Titanium Stripping and REC Nickel Titanium Alloy Snake

Color

Unsanded Grey

Tube Length (cm)

94 cm

Item #

VXOG4117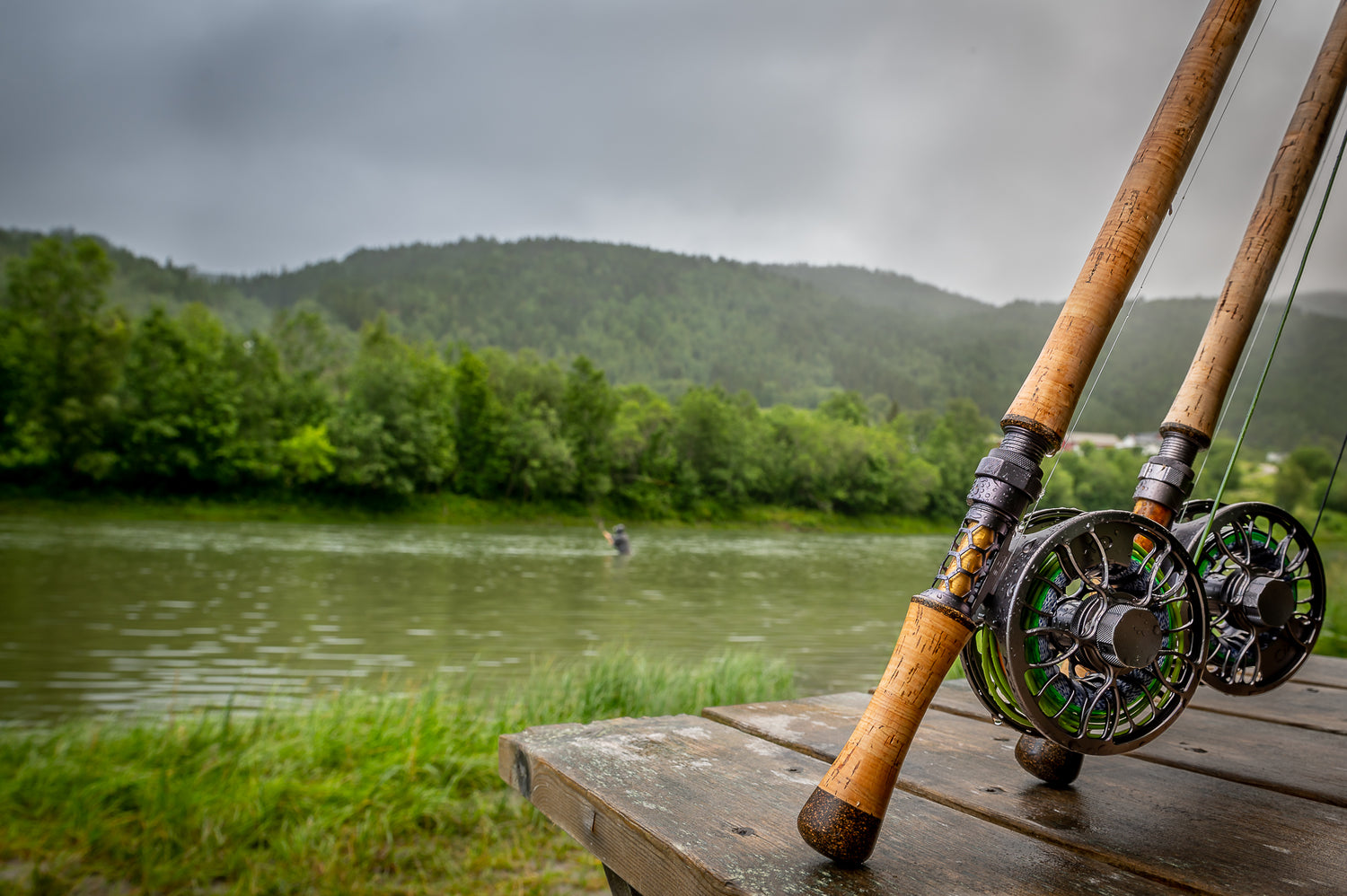 XO Graphene Double Hand Fly Rod
| Class | Length | Recommended Head Weight | Weight (g) | Action | Pieces | Item # |
| --- | --- | --- | --- | --- | --- | --- |
| #7 | 11'3" | 23-30g / Skagit 460gr | 154 | Medium Fast | 4 | VXOG4117 |
| #7 | 12'8" | 26-34g / Skagit 520gr | 194 | Medium Fast | 4 | VXOG4127 |
| #8 | 13'6" | 30-38g / Skagit 580gr | 213 | Medium Fast | 4 | VXOG4138 |
| #9 | 14'2" | 34-42g / Skagit 650gr | 241 | Medium Fast | 4 | VXOG4149 |
| #10 | 15' | 38-46g / Skagit 710gr | 259 | Medium Fast | 4 | VXOG41510 |
| Class | Length | Recommended Head Weight | Weight (g) | Action | Pieces | Item # |