XO Click Fly Reel
Regular price
Sale price
€369,90
Unit price
per
Always dreamt of lightweight timeless style reel with that addicting click sound?
XO Clicks are here! We added these ultralight and simplified click brake reels to the famous and recognized XO family. These reels are made for the ultimate lightness with beautiful and timeless XO design. Perfect reel for dry fly fishing, lighter streamer fishing or even nymph fishing, thanks for full body rim. The click brake is adjustable and powerful enough for normal trout fishing.
The XO Click collection is available in special colors like yellow, orange, bronze and black.
Class

#5-6

Weight (g)

73 g

Diameter (mm)

95 mm

Color

Bronze

Volume

72 mL

Line Capacity

WF5F + 80m 20lb backing

Brake system

Click

Rim Type

Full

Body

Machined

Item #

VXORC56BR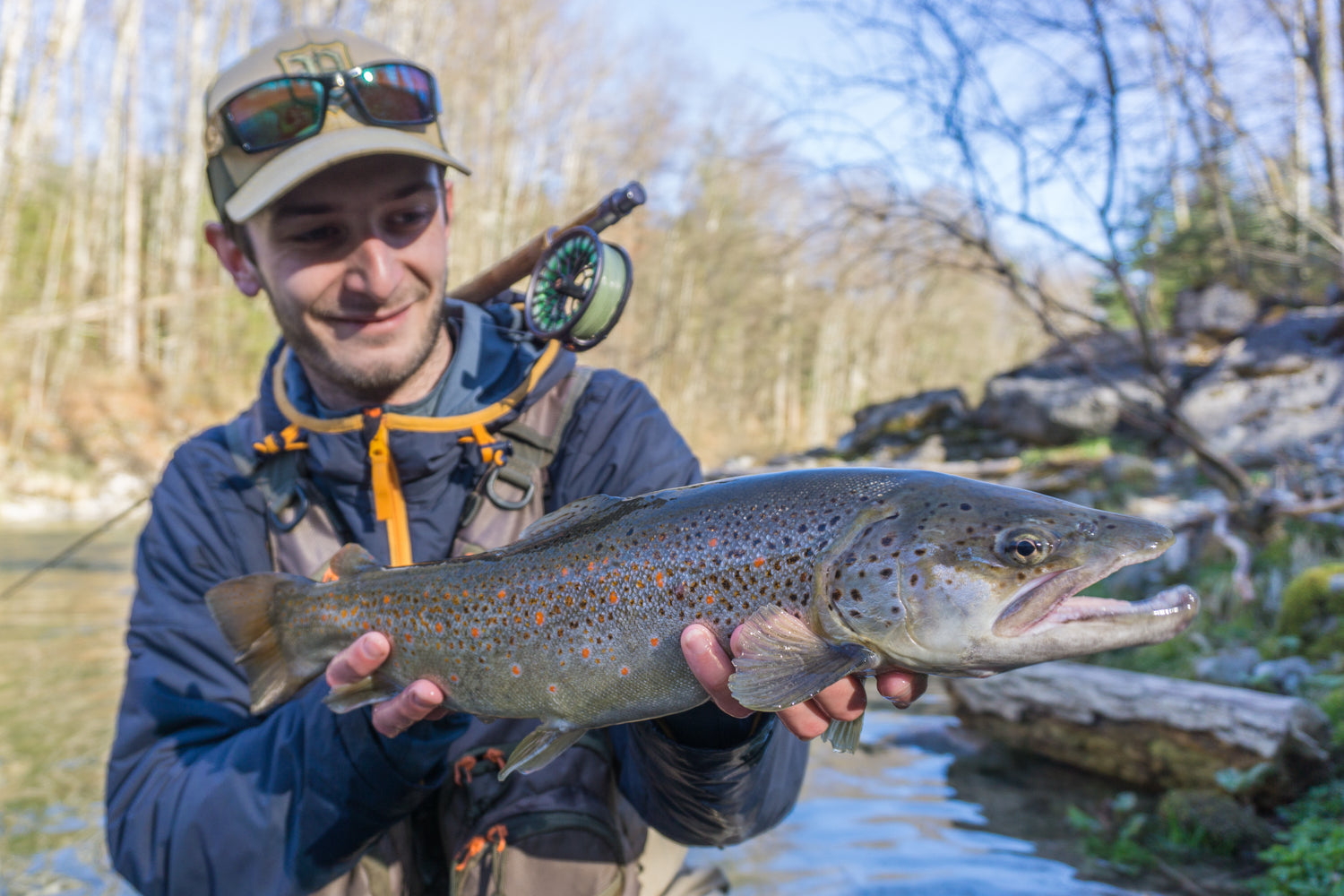 | Class | Weight (g) | Diameter (mm) | Volume (cm3) | Line Capacity | Color | Item # |
| --- | --- | --- | --- | --- | --- | --- |
| #3-4 | 65 | 85 | 55 | WF4 + 50m 20lb backing | Titanium | VXOR34 |
| #3-4 | 65 | 85 | 55 | WF4 + 50m 20lb backing | Bronze | VXOR34B |
| #5-6 | 73 | 95 | 72 | WF5F + 80m 20lb backing | Bronze | VXORC56BR |
| #5-6 | 73 | 95 | 72 | WF5F + 80m 20lb backing | Black | VXORC56BL |
| #5-6 | 73 | 95 | 72 | WF5F + 80m 20lb backing | Orange | VXORC56O |
| #5-6 | 73 | 95 | 72 | WF5F + 80m 20lb backing | Yellow | VXORC56Y |
| Class | Weight (g) | Diameter (mm) | Volume (cm3) | Line Capacity | Color | Item # |