Merisuola Predator Fly Rod
Regular price
Sale price
€999,90
Unit price
per
The Future is Here – Stronger, Lighter, Better. Look no further, the next level of Merisuola Predator fly rods brings stronger and lighter rods for every salty critter out there. Every Merisuola Predator rod is made from graphene – the strongest tested material in the world.
We made Merisuola Predator series a slightly softer to the Merisuola Graphene series. The action is adapted for casting big flies for big predatory fish in fresh-, brackish-, and saltwater. In addition, Merisuola Predator rods are made with EVA handles because of the huge demand from the active fishermen. Merisuola Predator series is designed for hardcore anglers who target for big predators and are casting big flies.
Graphene makes it possible to make stronger rods with less material which results action wise in unbelievable strength with silky smooth action.
These rods incorporate everything we have learned during 25+ years of rod design and manufacturing.
Warning: Once you fish with the Merisuola Predator, you might get seriously hooked.
Length

9'

Class

#6

Action

Medium Fast

Pieces

4

Weight (g)

99 g

Handle

Full Wells with Fighting Butt

Handle Material

EVA

Reel Seat

Double Nut Uplocking

Guides

REC Cerecoil Nickel Titanium Stripping and REC Snake

Color

Unsanded Grey

Tube Length (cm)

77 cm

Item #

VMG4906E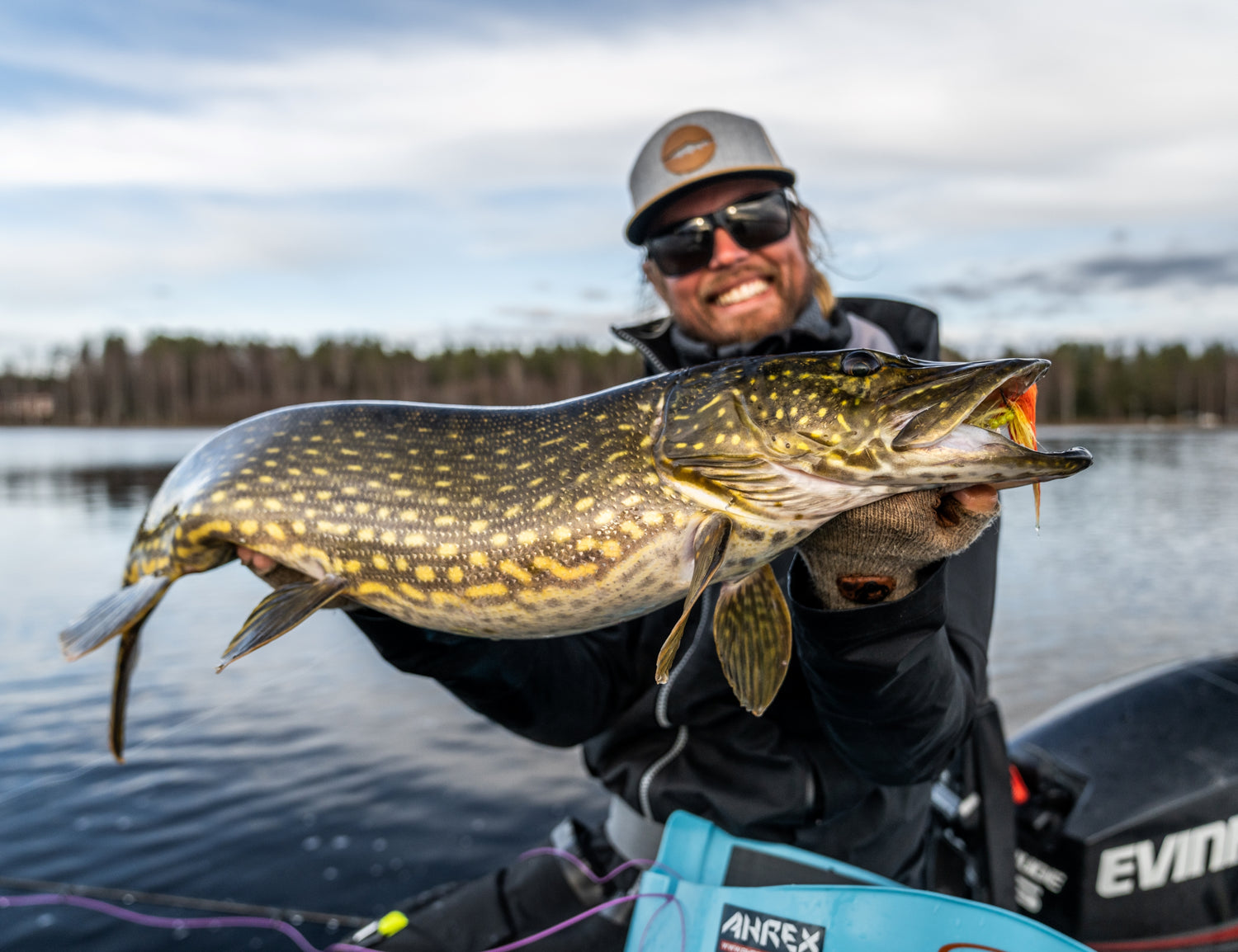 Merisuola Predator Fly Rod
| Class | Length | Weight (g) | Action | Handle | Pieces | Item # |
| --- | --- | --- | --- | --- | --- | --- |
| #6 | 9' | 99 | Medium Fast | Full Wells with Fighting Butt | 4 | VMG4906E |
| #7 | 9' | 102 | Medium Fast | Full Wells with Fighting Butt | 4 | VMG4907E |
| #8 | 9' | 107 | Medium Fast | Full Wells with Fighting Butt | 4 | VMG4908E |
| #9 | 9' | 112 | Medium Fast | Full Wells with Fighting Butt | 4 | VMG4909E |
| #10 | 9' | 120 | Medium Fast | Full Wells with Fighting Butt | 4 | VMG4910E |
| #12 | 9' | 138 | Medium Fast | Full Wells with Fighting Butt | 4 | VMG4912E |
| Class | Length | Weight (g) | Action | Handle | Pieces | Item # |