Pike Hero Fly Rod
Regular price
Sale price
€299,90
Unit price
per
The world famous and most sold rod range from Vision since 2021. Story of Hero rods started with an idea to come out with an affordable yet great performing rod series where all the rods were developed and fine-tuned for the specific type of fishing they are most likely used at. These rods are designed to serve all Heroes from beginners to serious competition anglers with different tastes.
We needed a Hero to rule the pike and predatory waters as well. So, we created the affordable yet very sound and solid Pike Hero rod. It is an easy to cast rod with medium fast action and super value for your money. Made with good quality materials Pike Hero is a real workhorse of pike waters. With Pike Hero it is easy to cast all size of flies with different line types from floating to fast sinking.
NOTE! Being a Hero on the water does not mean you have to break the bank nor save Gotham city.
Length

9'

Class

#8

Action

Medium Fast

Pieces

4

Weight (g)

131 g

Handle

Full Wells with Fighting Butt

Handle Material

EVA

Reel Seat

Uplocking

Guides

Double Leg Snake

Color

Black

Tube Length (cm)

80 cm

Item #

VHE4908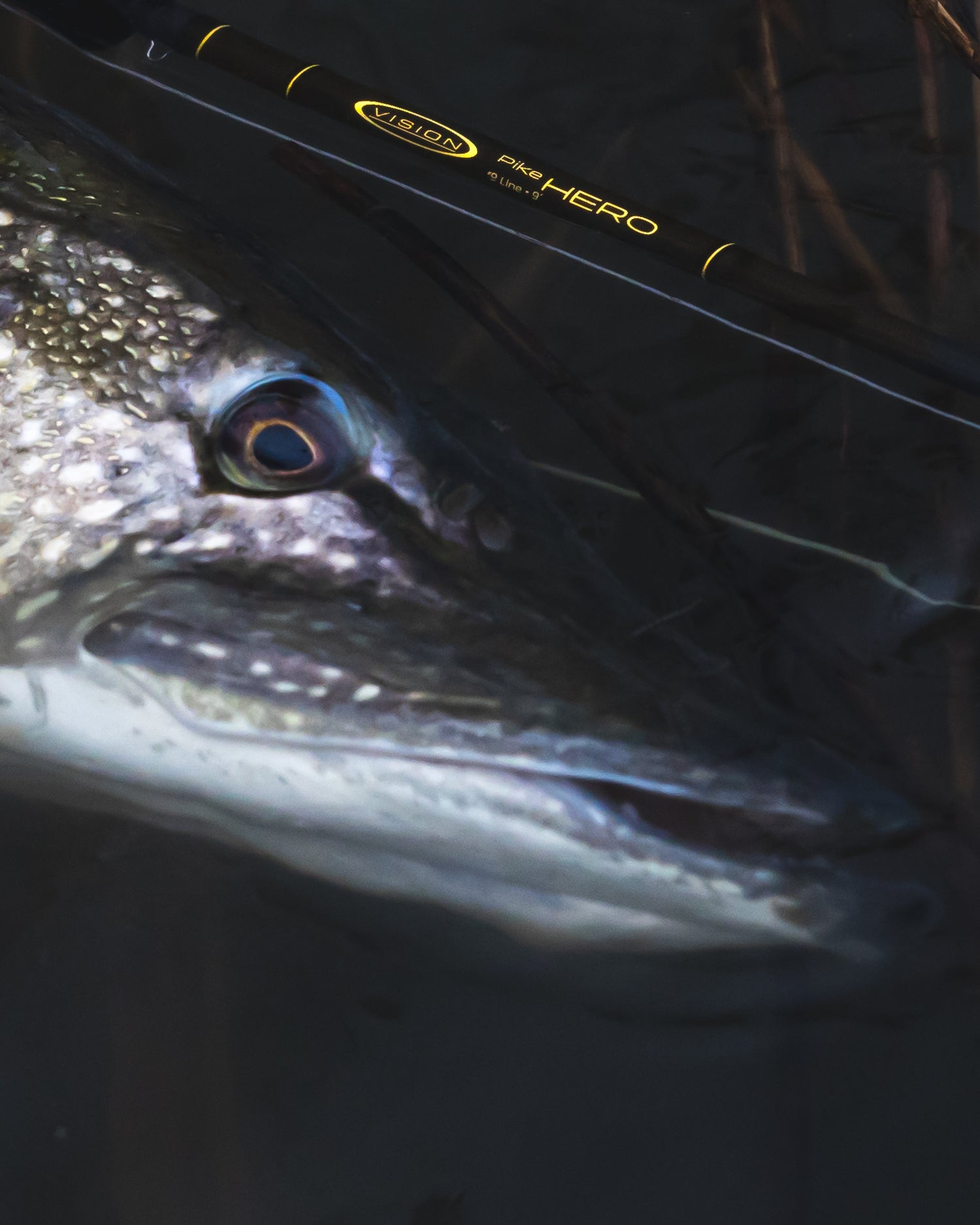 | Class | Length | Weight (g) | Action | Handle | Pieces | Item # |
| --- | --- | --- | --- | --- | --- | --- |
| #8 | 9' | 131 | Medium Fast | Full Wells with Fighting Butt | 4 | VHE4908 |
| #9 | 9' | 134 | Medium Fast | Full Wells with Fighting Butt | 4 | VHE4909 |
| #10 | 9' | 143 | Medium Fast | Full Wells with Fighting Butt | 4 | VHE4910 |
| Class | Length | Weight (g) | Action | Handle | Pieces | Item # |