XLV Fly Reel
Regular price
Sale price
€269,90
Unit price
per
XLV is the answer when you are looking for a narrow shaped modern fly reel with a proper disc brake package. It is indeed a real large-arbour design with an EVA handle which gives you a solid grip even in wet conditions. XLV reels are tested by countless fishermen in trout, salmon and basically all kinds of freshwater fishing.
One Family, multiple designs. The XLV family has multiple designs: all 3-4 and 5-6 reels and the original 7-8 color have a V-shape in the chassis The special color 7-8 in black has the Vision heraldic shape. Nymph & Stillmaniac models cover the needs of nymphing and stillwater fishing with customized design and features.
All moving parts are greased with SKF's water resistant bearing grease. The XLV reels run with built in counter balance. The most popular 5-6 and 7-8 sizes are available in original XLV color and cool looking black color.
Class

#3-4

Weight (g)

110 g

Diameter (mm)

84 mm

Color

Slate Green

Volume

67 mL

Line Capacity

WF4 + 60m 20lb backing

Brake system

Disc

Rim Type

Open

Body

Machined

Item #

VLV34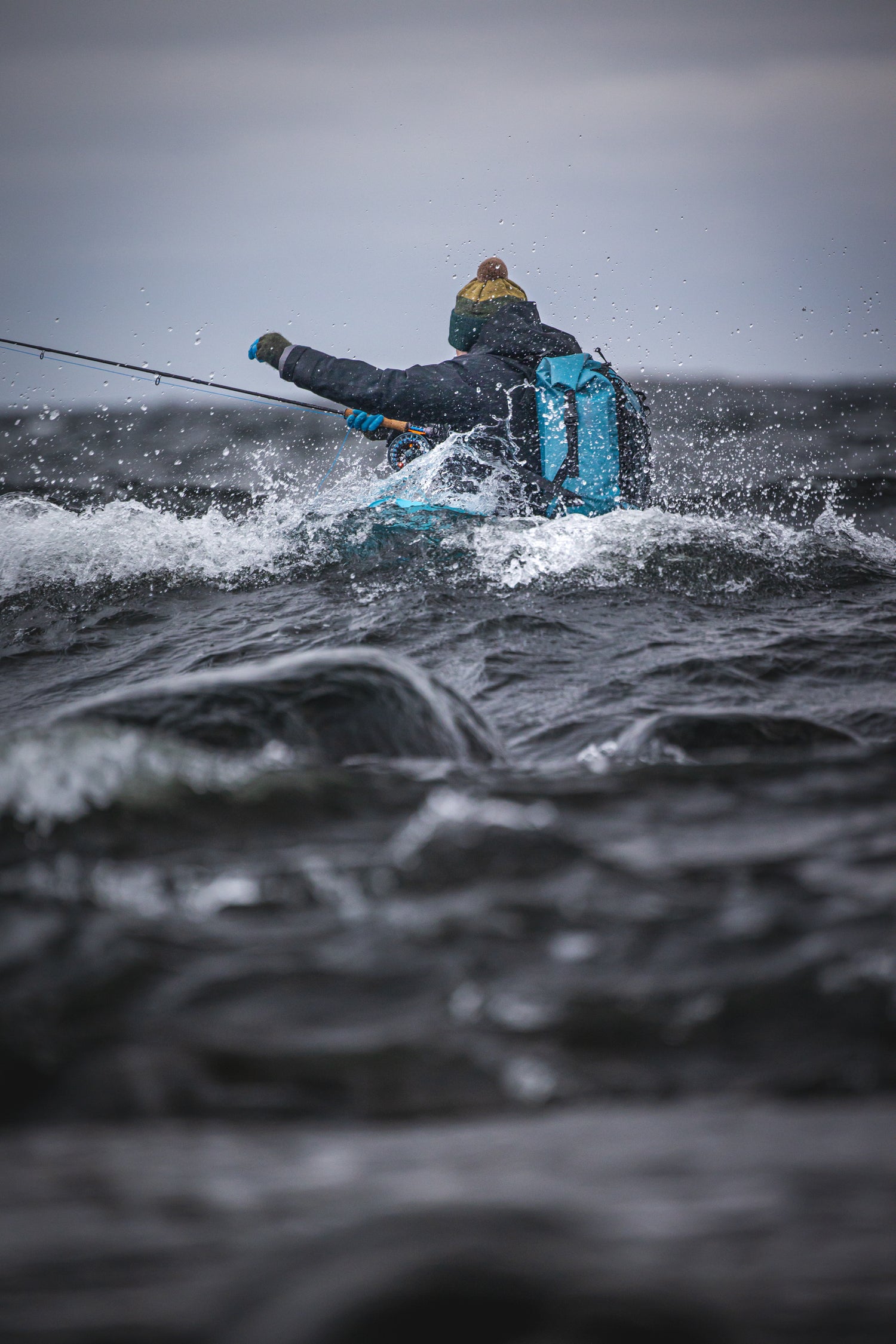 | Class | Weight (g) | Diameter (mm) | Volume (cm3) | Line Capacity | Color | Item # |
| --- | --- | --- | --- | --- | --- | --- |
| #3-4 | 110 | 84 | 67 | WF4 + 60m 20lb backing | Slate Green | VLV34 |
| #5-6 | 120 | 95 | 74 | WF6 + 50m 20lb backing | Slate Green | VLV56 |
| #5-6 | 120 | 95 | 74 | WF6 + 50m 20lb backing | Black | VLV56B |
| #7-8 | 135 | 105 | 100 | WF8 + 130m 20lb backing | Slate Green | VLV78 |
| #7-8 | 135 | 105 | 100 | WF8 + 130m 20lb backing | Black | VLV78B |
| Nymph | 120 | 95 | 57 | Feel WF4 + 40m 20lb backing | Black | VLV56N |
| Nymph & Dry | 131 | 105 | 63 | WF5 + 50m 20lb backing | Black | VLV56ND |
| #6-7 Stillmaniac | 175 | 105 | 88 | WF7 + 100m 20lb backing | Stormy blue | VLV67S |
| #7-8 Stillmaniac | 178 | 109 | 100 | WF8 + 130m 20lb backing | Stormy blue | VLV78S |
| Class | Weight (g) | Diameter (mm) | Volume (cm3) | Line Capacity | Color | Item # |